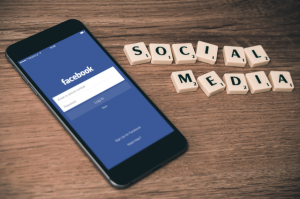 In this article I am going to look over and briefly explain just a few of the different ways that you can market your brand, business, or anything else on Facebook.
1. Create A Facebook "Page" For Your Business, Brand, Or Product
Facebook expanded years back to allow users to create what's known as a "Page" and it hosts all of the pertinent information about your brand, business, or anything else that you page is centered around. User's can like your page, and then they will see updates from you about anything you post. This is not only easy to do, it's also one of the best ways to market on Facebook as a whole.
2. Join Groups That Are Relevant To Your Niche Or Brand
Groups are an extremely powerful marketing and community tool that you can utilize in so many ways. Essentially, groups exist for any sort of topic you can think of. These groups may be public or private. What's neat about the group feature is that user's will receive notifications for every post, which means you can get guaranteed traffic if you contribute valuable content and posts.
3. Use Facebook Ads To Remarket To Prospects
Facebook custom audiences allow you to show ads to people who have already visited your website. This is called remarketing (also known as retargeting). Advertisers can show product ads to Facebook users who left the website before purchasing a ticket.
Remarketing can be a very effective strategy because people rarely buy the first time they hear of a product or see an offer. This is especially true for big-ticket items like conferences and conventions.
4. Curate And Cross Post Content From Anywhere
This is almost a no brainer, but it needs to be mentioned. If you're a blogger, write articles, sell information products, or anything else, this is valuable to you. You should cross post anything you create on the web, on your Facebook page, or even in groups as well. Make sure that you don't post the entirety of an article or blog post, but rather summarize it or share a teaser, and then link to the full post at the end.
5. Run Paid (And Targeted) Advertisements On Facebook To Reach New People
When you consider how gigantic the audience is on Facebook, you realize that the advertising potential is also huge. You can laser target different niches and users depending keywords, interests, behaviors they've taken, and so much more. Better yet, there's countless courses out there that will teach you how to get clicks (and sales) from Facebook for pennies each. Though we mentioned re-targeting user's before, there's enormous potential to target completely new user's as well. You can use ads to gain leads for your list, sales for products, or likes for your page.
As you can see, just from these few strategies revealed, Facebook is an extremely powerful tool for creating traffic to any website or page. You should always make it a point to share valuable content, and put your own twist on the methods you practice.
Learn My $1000/Day SIDE HUSTLE. FREE video reveals all. www.imwealthstrategies.info