The Great Affiliate Marketing Hoax
This story was just shared with me from my Mentor and I wanted it to share it with you, enjoy…
I was sat in Seattle airport sinking my second mojito whilst awaiting my flight back to London.
It was busy in the bar with no tables free near where I was sitting.
"Hey there, you mind if I take this seat" asked a random guy who wanted to sit down on my table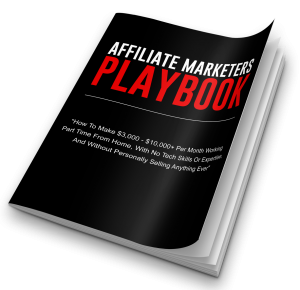 Is Affiliate Marketing Dead?
Affiliate Marketing as you know it and how it used to be is dead. As simple as that. It does not longer work.
Discover Why Affiliate Marketing As You Know It No Longer Works… And What To Do About It.
Dean Holland has written a book: The Affiliate Marketers Playbook about this topic, "The Affiliate Marketers Playbook".
The Affiliate Marketers Playbook Will Help You To…